What Free HubSpot CRM tools can you actually try before signing up?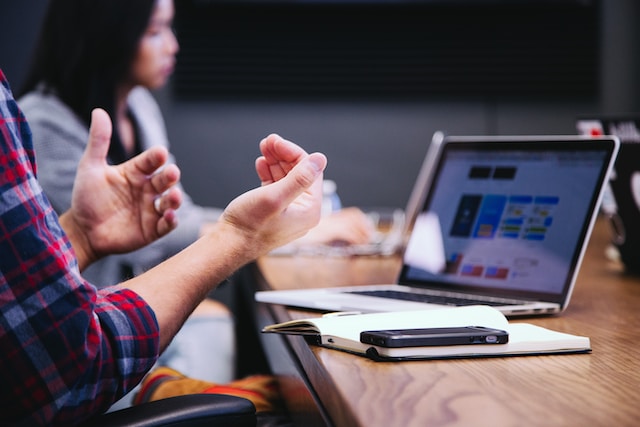 I speak with so many business owners who are totally overwhelmed by messy tech and data.
Multiple versions of spreadsheets, scattered Google docs, broken WordPress plugins, many hours lost in Google Analytics, and trying to send sporadic emails through Mailchimp. These disjointed systems are a nightmare to maintain and a complete time suck.
So today I'm interested to find out if your business can modernise the systems you use to run sales and marketing, all for free using only HubSpot.
HubSpot offers a suite of free tools but can they really solve this problem of disorganised data?
In this post, I'll explore the free tools HubSpot offers and see how they can help modernise your business operations for growth.
Let's cover the 'why free' question first…
Why does HubSpot offer free CRM tools?
HubSpot offers free CRM tools to attract potential customers and encourage them to sign up for an account. By offering these tools for free, HubSpot hopes hopes to convert new users into paying customers as their business grows.
Despite this, the free tools on offer are pretty cool, and are designed to help businesses, especially small to medium-sized ones, get started with customer relationship management (CRM), marketing automation, and sales enablement.
Who should register for a free account?
If you're a small business owner wearing multiple hats, or a marketer from an established business looking to drive internal improvements, HubSpot's free account is a great place to start trialling the software.
Registration is quick and easy, requiring no technical knowledge.
As soon as you have registered your free account, you're going to get immediate access across the 4 HubSpot 'Hubs':
Sales/CRM
Marketing
Website CMS
Customer Service
These hubs provide a comprehensive tool stack that will help connect your teams and creates a modern marketing ecosystem.
Are you considering trying HubSpot?
Here's why I think you should consider making the switch:
End the cycle of exhausted options: If you've hit a wall and tried everything from adding extra plugins to WordPress to automating tasks with Zapier, or even documented processes across various tools without success.
Future-Proof Your Investment: Setting up your HubSpot portal now is a worthwhile investment. Thanks to its agility and modularity, HubSpot can quickly adapt to your business's growth and changing needs.
Risk-Free Exploration: Not sure if HubSpot is the right fit for your business? The free version allows you to test the waters before committing financially.
Address Common Concerns: You might have questions like, "Does HubSpot integrate well with the apps we use?", "How user-friendly is the HubSpot CMS for website updates?" or "Which HubSpot tools do we need?". Explore the platform and find out.
Build a Convincing Case: You might need support from colleagues or want to demonstrate the value of your time investment. HubSpot's wide range of features can help you build a compelling case.
What's the catch?
There's no catch, but there are some limitations compared to the paid plans including:
A limit of 500 marketing emails per day
Sales reps can use one reusable email snippet and send up to 5 documents via the CRM email tool.
Only one meeting scheduling link is available.
HubSpot branding appears on email templates.
No access to marketing automation workflows or A/B testing features.
Once your business starts to grow you'll probably need to upgrade to a paid plan.
Set up your growth marketing stack with HubSpot entirely for FREE
We'll start with the free CRM
At the heart of HubSpot's ecosystem is its CRM, and that's where we'll start. If you've tried other CRM platforms, you might be pleasantly surprised by HubSpot's CRM. Its user-friendly interface, featuring a clean and well-designed UI, makes it a breeze. From day one, you'll be organised with all your contacts stored and easily accessible.
Add HubSpot's tracking code to your website
Add the HubSpot tracking code to your existing website to start gathering data and insights about your website visitors. The data collected by HubSpot is far more actionable and easier to understand compared to Google Analytics.
Experience unrestricted features
Unlike other free CRM versions, HubSpot's free CRM offers all features without any limitations:
Import your contacts into the CRM, eliminating the need for storing contact information in spreadsheets.
HubSpot users can view contact activity, so your team can see who's visiting your website and what pages they're browsing.
Your data is secure with HubSpot, and the platform ensures GDPR compliance.
If you've used any CRM before, you'll find it super easy to get started with HubSpot. And the best part? HubSpot's free tools have no time restrictions. Once you set it up, it's yours to use for free, forever.
The Marketing Hub
Step into the Marketing Hub to explore the range of tools that will help level up your marketing strategy.
1. Email marketing tool
HubSpot's email marketing tool will feel familiar if you've worked with Mailchimp or similar platforms. It offers a user-friendly drag-and-drop WYSIWYG email designer with free templates for your content. To launch your first email campaign, insert your text and images into a template, choose recipients from your contacts list, and you're all set.
2. Segmentation and analytics
HubSpot allows you to segment your contacts into various lists, ideal for tailored communication with different audiences. Once you've sent your emails, you'll immediately have access to data like open rates and click activity – valuable insights included in the free tool.
3. Chatbot
Add a free chatbot to your site to interact with visitors instantly. Chatbots are an excellent way to quickly provide information to prospects without them leaving your site to inquire with competitors.
4. HubSpot form builder
Creating forms can be challenging and usually require assistance from web developers.
HubSpot's form builder simplifies this process, allowing you to craft lead capture forms effortlessly and place them on any page of your website to boost conversions.
5. Ads Management
Increase inbound traffic by connecting your ad accounts to HubSpot's free Ads software.
Whether running ads on social media or Google search, HubSpot streamlines your ad campaigns and allows you to track conversions from the first click to customer conversion.
With all the data in your HubSpot portal, you can easily justify ad budgets and make informed decisions.
After exploring the features within the Marketing Hub, it's time to focus on your website: CMS Hub
HubSpot CMS has revolutionised online marketing, offering marketers and business owners a user-friendly drag-and-drop interface to build their sites for free. Say goodbye to relying on WordPress developers for basic web page updates, high costs and long wait times.
Start with a free marketplace theme (I recommend the Sprocket Rocket Free theme for its simplicity and ease of use) and build your site without any coding experience.
However, it's important to note a few things:
A small HubSpot logo will appear in the bottom left corner of your site.
Some limitations include a cap of 25 pages and 100 blog posts.
The CMS integrates seamlessly with your HubSpot CRM, providing real-time insights into how your CRM contacts interact with your website.
Get started by creating your site on the staging domain. Once you're happy with the design, connect your domain name with a single click, and you're ready to go.
Help your sales team stay on target with Sales Hub
Salespeople are often used to managing their contacts and sales information in spreadsheets. While this may work for individuals, it creates silos of information that hinder team collaboration and alignment with marketing and customer service.
HubSpot offers a solution to help your sales team transition away from their isolated spreadsheets.
By setting up a trackable deal pipeline within the HubSpot portal, deals can be associated with contacts and companies in the HubSpot CRM. Centralising sales data in this way helps break down data silos, promote cross-departmental alignment, and hopefully reduce reliance on spreadsheets.
Here are some additional free tools that HubSpot provides to support your sales team:
1. Call logging
Easily log calls and meeting activities, associating them with CRM contacts for a comprehensive record of interactions.
2. Task management
Create and organise tasks, adding them to your sales reps' calendars. Sales reps can quickly see upcoming tasks for any given day.
3. Meeting booking
Simplify scheduling by allowing prospects and clients to book meetings directly into your calendar, eliminating the back-and-forth of coordinating availability.
4. Quote templates
Impress prospects and existing customers with professional sales quotes. Customise templates to match your brand, and attach quotes to deals in HubSpot for a streamlined sales process
5. Reusable email snippets
Save time by creating and using email snippets for repetitive messages, ensuring consistent and efficient communication.
Centralising sales data and equipping your sales team with these tools will increase transparency, efficiency, and alignment across your organisation.
Free HubSpot tools for Customer Service reps: Service Hub
A modern tech stack doesn't just stop at sales and marketing. Customer service teams want the tools to help them do their job too.
Like sales, they have customer information scattered everywhere or use a separate, disconnected customer service platform.
Today customer expectations are high. Customers want answers and help fast. They don't want to have to send emails and wait for responses.
HubSpot helps solve this problem with some free tools to get you started with improving customer experience.
1. Ticketing system
Keep track of customer issues in one place. Assign, prioritise, and monitor the progress of these tickets to ensure timely resolution.
2. Live Chat and Chatbots
Engage with customers in real-time on your website, providing immediate assistance. Chatbots can help automate the initial interactions, saving time for both customers and your reps.
4. Email Templates and Tracking
Automate your email communications and keep track of customer interactions, ensuring nothing falls through the cracks.
5. Reporting and Analytics
Gain insights into your customer service performance. Track metrics like customer satisfaction, response time, and issue resolution rate.
6. Meeting Scheduling
Let customers schedule time with your service reps at their convenience, reducing back-and-forth communication.
Reports and dashboards
Compiling reports from disparate data sources can be complex and time-consuming for sales and marketing leaders.
Manual reporting methods are often cumbersome, error-prone, and need more clarity for strategic decision-making.
HubSpot's CRM reporting dashboards offer a solution by automating the reporting process, eliminating manual effort, and delivering comprehensive insights in a user-friendly format.
The benefits of using HubSpot's free reporting tools include:
Efficiency: Automated reports save time by aggregating and displaying data from multiple sources, eliminating the need for manual data collection and analysis.
Accuracy: HubSpot's automated reporting minimises human error, ensuring that your reports are precise and reliable.
Professionalism: With HubSpot's visually appealing dashboards, you can present data in a polished and organised manner, enhancing the professionalism of your reports.
Insights: HubSpot's dashboards provide up-to-date web analytics, lead generation growth, and sales activity data, allowing you to track key performance indicators and measure progress towards your goals.
Informed decision-making: Access to accurate and up-to-date data helps you make informed decisions that drive your business forward.
By leveraging HubSpot's free reporting tools, you can enhance your data analysis capabilities, gain actionable insights, and streamline your reporting processes, freeing up time for more strategic initiatives.
Wrapping up
I believe that companies must be adaptable and agile. Sticking with outdated systems or processes that no longer serve your needs can hinder growth and create frustration among your team members.
HubSpot offers an accessible and cost-effective solution with its suite of free Sales and Marketing tools designed to help businesses grow more efficiently. These user-friendly tools provide a wealth of functionality without any upfront financial commitment.
While HubSpot does offer premium packages with additional features, you can achieve significant results using the free tools alone. Your initial investment in setting up and experimenting with HubSpot will pay dividends if you choose to upgrade in the future. By starting small and simple, you can gradually familiarise yourself with the platform, understand its value, and expand your usage as your business grows.
In an era where the right tools can make all the difference, HubSpot offers a powerful and accessible platform to help you reach your growth objectives. So take the leap, start exploring HubSpot, and discover the potential it holds for your business.