From Manual to Automated: Transforming Your Marketing Strategy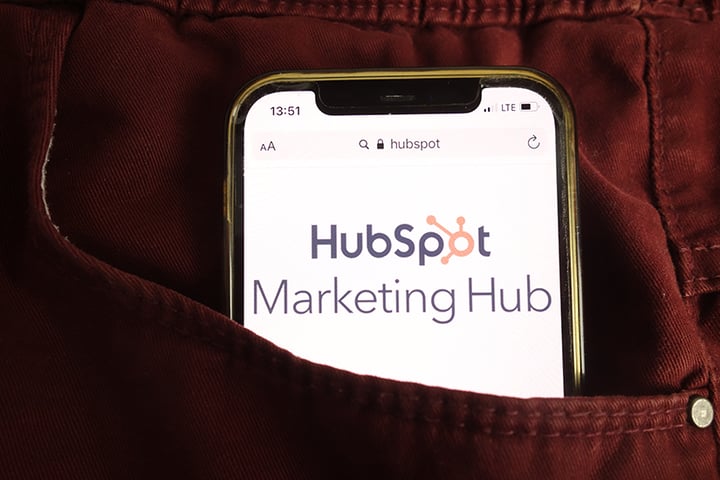 In recent years, the use of Customer Relationship Management (CRM) technology has become the gold standard for managing inbound leads. But I think inbound lead management will soon go beyond the simple connection between websites and CRMs.
Marketers will need to keep up as customers continue to demand better online experiences. They'll require sophisticated automation tools that can streamline processes and deliver a seamless, customised journey for each and every customer.
In this blog post, you'll discover the latest data and statistics driving these changes and a comprehensive overview of marketing automation and how it can revolutionise your business processes.
From manual to automated, this powerful technology has the potential to transform the way you engage with customers and drive growth in your business.
Understanding marketing automation software
One of the most common questions I get asked is, "What exactly is marketing automation?"
I explain that Marketing Automation is software that helps reduce repetitive and manual tasks by firing off pre-defined actions based on a workflow. The purpose of the workflow is usually to keep prospects moving through a sales funnel.
A typical marketing automation workflow might use a combination of automated email, content personalisation, lead scoring, internal notifications, and meeting schedules to bring efficiency to a sales and marketing process.
Companies began adopting marketing automation tools to manage email campaigns and auto-responders. Today, it's more commonly used to keep teams connected and break down siloed information that usually exists in spreadsheets with disconnected data. In fact, 76% of companies report using marketing automation software for sales and marketing alignment.
What are the benefits of marketing automation for Sales and Marketing alignment?
With the software up and running, your marketing team can focus on strategy and your sales team on closing deals without worrying about the process.
Automation enables sales and marketing teams to reduce the amount of "lead churn" from marketing efforts. ZoomInfo

Marketers who use marketing automation generate twice as many leads as those who don't. Databox

Automation contributes up to a 14.2% rise in sales productivity and a 12.2% drop in marketing expenses. HubSpot

Marketing automation drives 28% better sales productivity and 33% higher revenue growth than companies without lead scoring. HubSpot

Sixty-three per cent of businesses expect to see benefits from marketing automation within

six months

of implementation.
Marketing automation will enhance collaboration and grow cross-functional teams.
48% of marketers say they feel

less burnout

because of automation.
Streamlining your digital processes with HubSpot
I specialise in optimising digital processes for businesses using the industry-leading automation platform - HubSpot. My clients often approach me with a mix of disconnected marketing tools and don't know where to start. I begin by simplifying their tool stack, and the first stage is running an audit on your current tools.
---
Try this next ➡️
Use my online ROI calculator so see how your figures might look when using a CRM for your sales and marketing.
---
Choosing the right features for automation
First off, your platform should offer all these features at a minimum:
Lead generation and management

Email marketing

Social media management

Campaign tracking and analytics

Automated workflows and campaigns

Personalisation and segmentation capabilities

Landing page and form creation

CRM integration

A/B testing

Sales funnel tracking and management

Customisable dashboards and reporting
On top of this, your automation platform should provide custom third-party integrations to help you create a fully joined-up digital ecosystem. If a native integration isn't available, the platform should support an API and should provide API guides and documentation.
Most automation tools offer a free trial so that you can jump right in and get started!